Mumbai Mirror / Jan 11, 2021, 06.00 AM IST
In the true indomitable spirit of Mumbai in a crisis, the ye
By Sumaira Abdulali

In the true indomitable spirit of Mumbai in a crisis, the year of the pandemic discovered new ways to engage with traditional practices during festivals. Alongside economic and personal catastrophe, we experienced the quietest festival season in nearly two decades, from a high of 123.7dB in 2015 to 100.7dB dB during Ganpati 2020; 111.5dB in 2016 to no loudspeakers during Eid e Milad 2020; 117.8dB in 2017 to 105.5dB during Diwali in 2020.

Noise pollution affects health of humans and animals, alters natural rhythms and is a cause of the climate emergency. The link between pollution and health was especially highlighted this year. However, while a zoonotic pandemic, transmitted from wildlife to humans dominated, Covid-19 is not the only environment-driven health crisis we suffer. Noise pollution has been a chronic hazard for decades in Mumbai, among the noisiest cities in the world.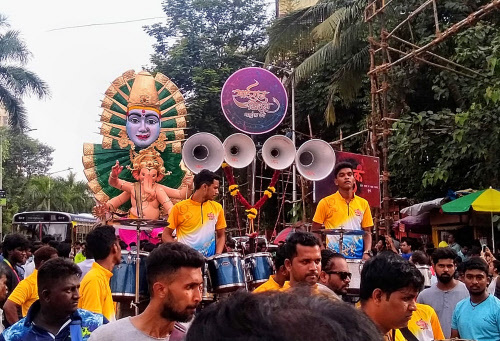 Representational image. Photo by Sanjay Hadkar/BCCL
Involvement of citizens for sustainable and long-lasting change has been stressed in UNEP's 'Emissions Gap Report' of December 2020. As the collective consciousness of urban people mostly disconnected from nature engaged forcibly with direct effects of environmental destruction this year, we realized that environment defines every aspect of our lives, from financial stability to personal health.

Mumbai's almost two-decade-long anti-noise pollution campaign may be the first of its kind globally. Notification of health-based Noise Rules and a Supreme Court Order in 2000 evolved into a citizens' movement informed by citizens' science data. Citizens' action spurred the authorities to generate their own official data and
enforce Noise Rules. Festivals became gradually quieter as more people engaged, measuring noise with mobile Apps, complaining online to Police, filing complaints in courts and personally giving up noisy activities. Individuals and organizers across festivals including Eid e Milad, Ganpati and Diwali participated.

For the first time, anti-noise pollution was also supported by political will. The coronavirus provided a reason to avoid large celebrations. Mumbai, engaged over the last two decades in fighting the ill-effects of noise pollution on health was the only Indian city prepared to accept that health is a compelling reason to avoid traditional, noisy ways of celebration. Unlike in other cities, almost all Mumbaikars cooperated.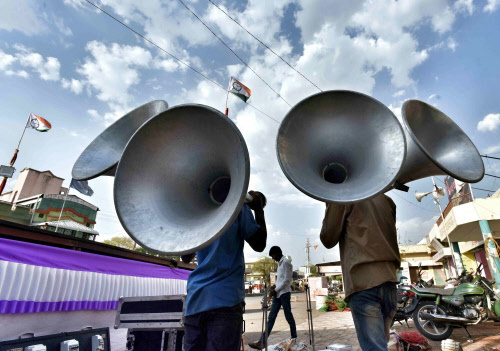 Representational image

Apart from most polluted, Mumbai is also among the densest cities worldwide, where the actions of a few affect health of many. By 2030, it is estimated that a population of more than 10 million will live in 7 Indian mega cities. Mumbai can demonstrate how to live without acute dangers of noise pollution to those who will follow. On
Independence Day 2020, Prime Minister Modi emphasized the need to control pollution. A special campaign is being worked out to reduce pollution in 100 selected cities with a holistic approach.

Maharashtra's Environment Minister Aditya Thackeray reiterated protection of environment and pollution as a priority. Mumbai can lead this campaign to reduce pollution if we choose.

While noise from festivals, traffic and airports reduced during the pandemic lockdown some sources of noise continued and even intensified. Among them were religious places and construction sites. We begin the new decade with hope that citizens' experiences with urban quiet during lockdown will result in even greater engagement
to control noise pollution from all sources. I hope that other cities in rapidly urbanizing India, drawing inspiration from Mumbai, will join hands to make the anti-noise campaign India's success story.